Located adjacent to our main office, our limestone quarry is a registered DEC mine and complies with MSHA regulations. We have a registered truck scale on site that is regularly calibrated to ensure accurate load weight.
PKFI Quarry's Delivery area includes Albany, Schenectady, Rensselaer, Columbia, Saratoga, Schoharie, and Greene counties.  We have a fleet of Single Axle, Tandem and Tri-Axle Dump Trucks along with Dump Trailers to get material to our clients on time and in small and large quantities.
Our equipment can produce the following materials for your needs:
PKFI produces topsoil blends that yield tremendous growth for new lawn installations, gardens and flower beds.  PKFI topsoil is highly regarded by our clients.  Orders as small as 2 yards up to hundreds of yards can be filled.  Contact us to discuss your needs.
02.

Crusher Run Type 1 or Type 2.
03.

Surge (4″ minus or 6″ minus).
05.

Stone #1A, #1, #2, #3, #3A, and Stone Mixes.
07.

Surge (4″ minus or 6″ minus).
08.

Light, Medium, and Heavy Stone Fills.
09.

Top Soil (screened or unscreened).
Services:
* Mobile crushing/screening – we come to you and crush/screen concrete, blacktop, gravel, and sand.

* Delivery or pick-up services.

* Customer screening we can make products to fit your needs!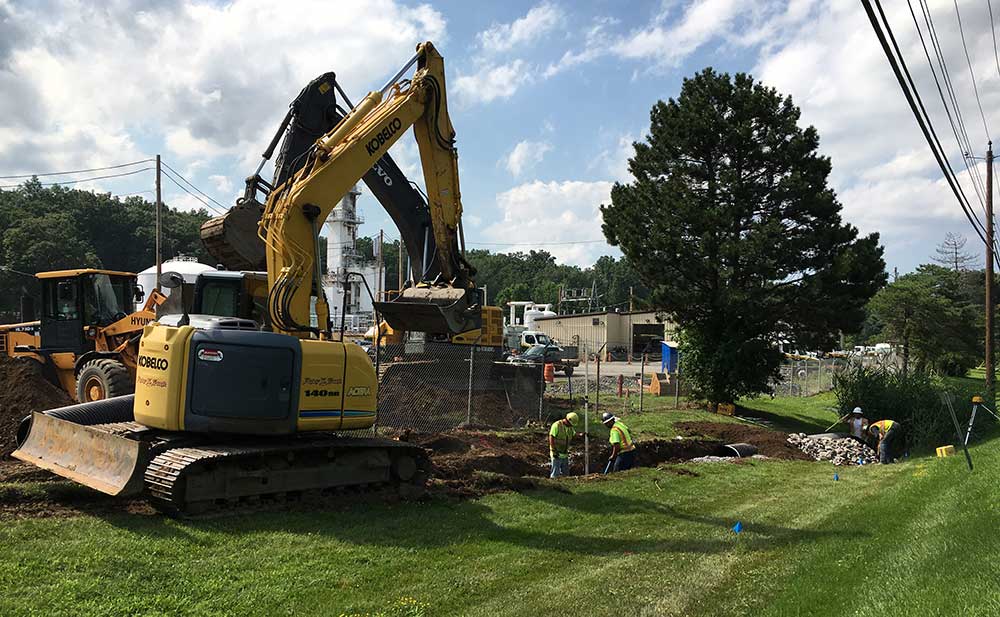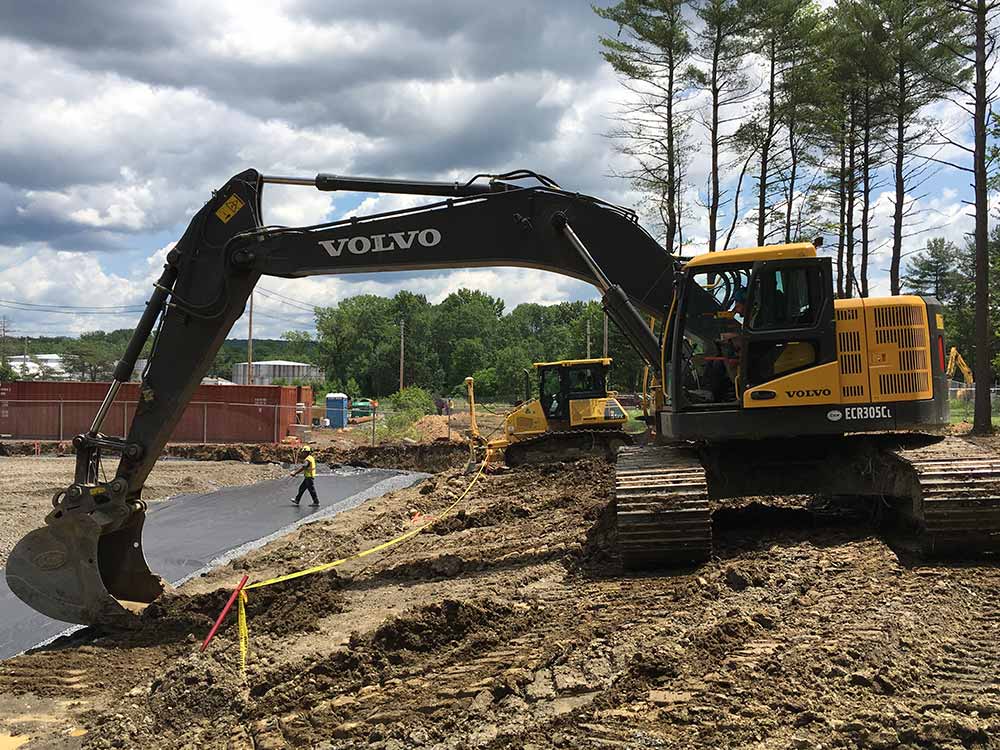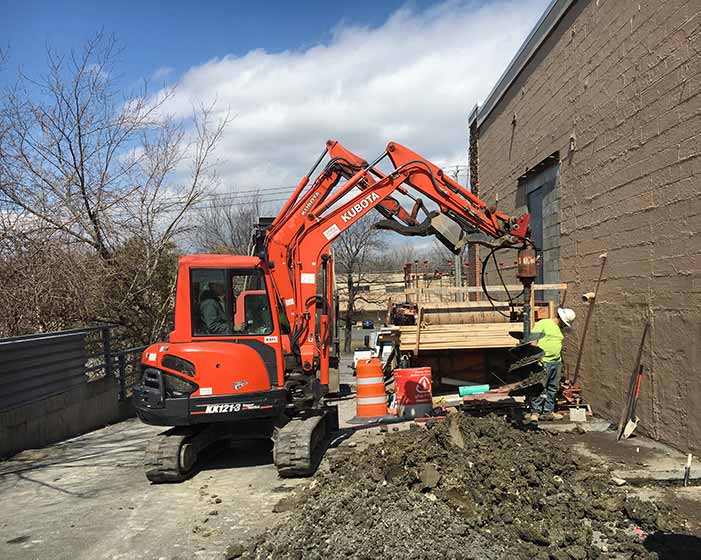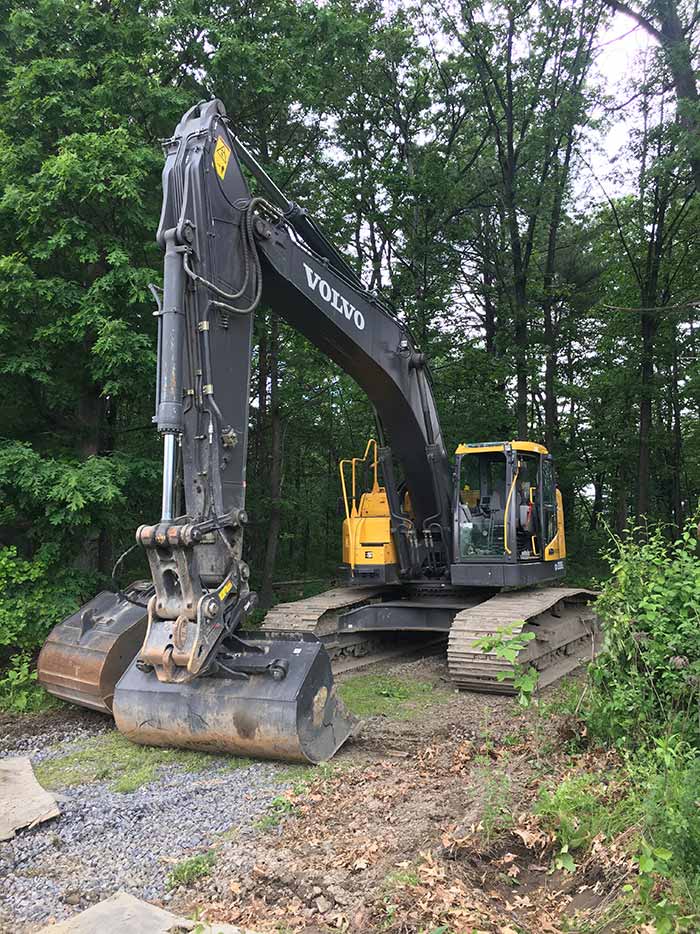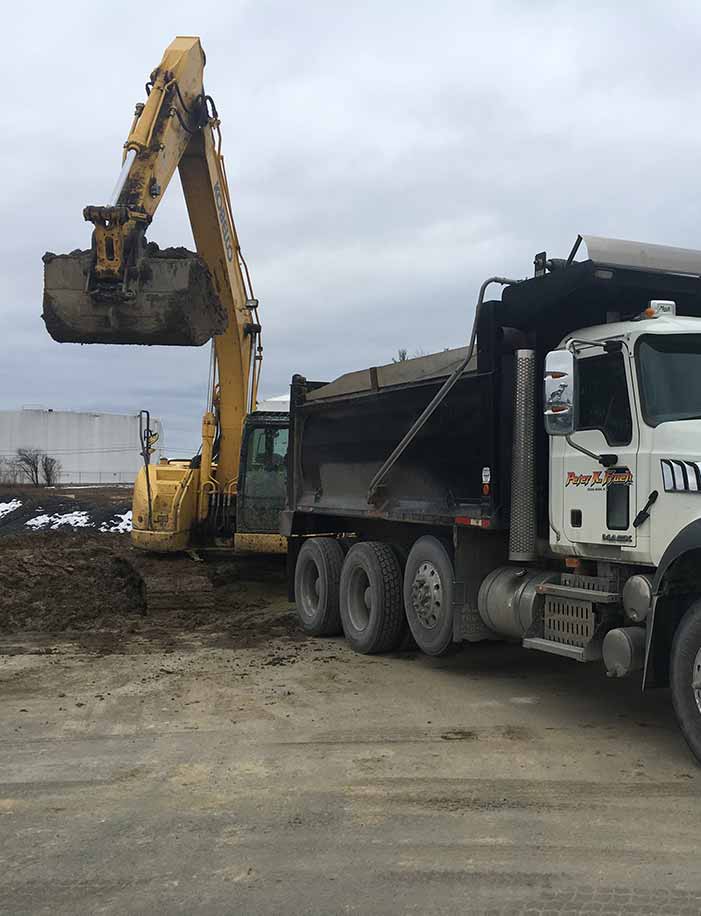 "Peter K. Frueh is always responsive to our multiple property maintenance needs – from landscaping to parking lot repairs to building maintenance – and gets the job done right. We know we can rely on them for whatever needs crop up and that is a invaluable these days."

Amanda King, SK Realty Management
"Working with PKF made what could have been a very stressful project much more manageable. Their client service, positive attitude, and problem solving ability makes them an asset to any project. Truly a team player."

Colton Hill, BDC Builders
"Peter Frueh provides courteous and quality work for any of our excavation needs, we have had 100% satisfaction from all of their projects"

Jeffrey Hicks, Innovative Surface Solutions
"I have done numerous projects with Peter K Frueh with never a delay in project. Work was always top notch and employees were great to work with"

Mark P Ottati, Gordon Companies
"Peter K. Frueh, Inc. is a trusted partner who has consistently delivered excellent infrastructure and excavation services both on budget and on schedule. We highly recommend Peter K. Frueh, In. and their professional staff for any job, big or small."

Morgan S. Ruthman, The Spinney Group
Call our office for a quote today!