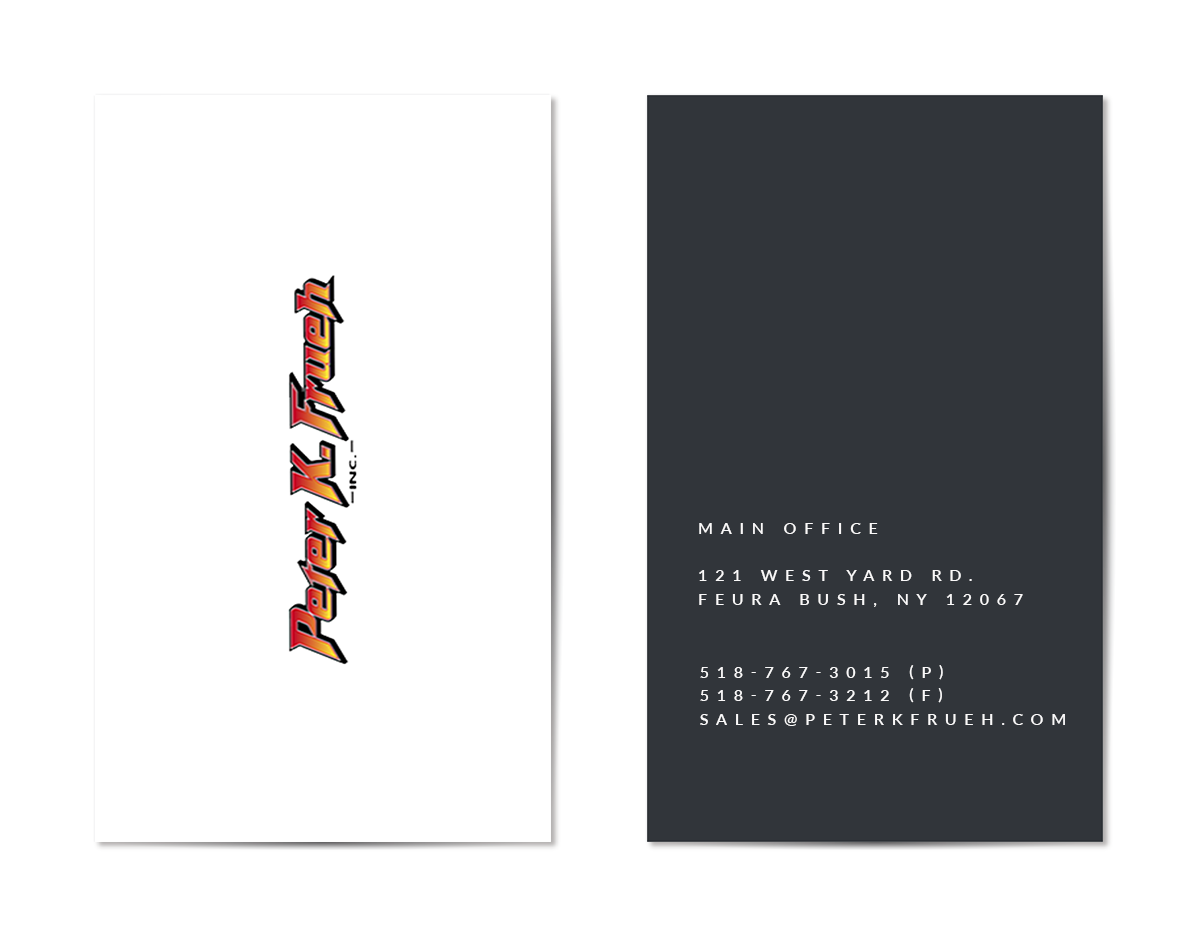 Main Office:
121 West Yard Rd.
Feura Bush, NY 12067
Mailing Address:
117 Old Quarry Rd.
Feura Bush, NY 12067
Quarry Location:
153 Old Quarry Rd
Feura Bush, NY 12067
General Sales & Service:
518-767-3015 (p)
518-767-3212 (f)
[email protected]
Hours of Operation:
Office: Monday – Friday 8:00 to 4:30pm
Quarry:
Monday – Friday 7:00 to 5:00pm
*Saturday 7:00 to 12:00pm
*Please call to schedule Saturday deliveries and pick-ups
**Please call our office if extended hours are needed.
"Peter K. Frueh is always responsive to our multiple property maintenance needs – from landscaping to parking lot repairs to building maintenance – and gets the job done right. We know we can rely on them for whatever needs crop up and that is a invaluable these days."

Amanda King, SK Realty Management
"Working with PKF made what could have been a very stressful project much more manageable. Their client service, positive attitude, and problem solving ability makes them an asset to any project. Truly a team player."

Colton Hill, BDC Builders
"Peter Frueh provides courteous and quality work for any of our excavation needs, we have had 100% satisfaction from all of their projects"

Jeffrey Hicks, Innovative Surface Solutions
"I have done numerous projects with Peter K Frueh with never a delay in project. Work was always top notch and employees were great to work with"

Mark P Ottati, Gordon Companies
"Peter K. Frueh, Inc. is a trusted partner who has consistently delivered excellent infrastructure and excavation services both on budget and on schedule. We highly recommend Peter K. Frueh, In. and their professional staff for any job, big or small."

Morgan S. Ruthman, The Spinney Group
Call our office for a quote today!